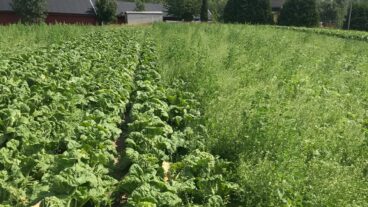 The use of pesticides MUST be reduced
The use of pesticides MUST be reduced. At the same time, farmers must continue to produce food in a sustainable manner.
Soil Steam has been selected to join the
Soil Steam International AS is now being acknowledged by the European innovation program for climate change, today being awarded a ...
Soil steam on NRK
On the 22 nd of September, SSI were presentend on national Television in Norway as a company that may save the soil in the world.
Soilsteam is voted the top 25 innovative start up!
Postcode lottery has picked Soilsteam as one of the remaining 25 companies out of totally 1187 companies from the beginning. Early September we will know if we are among the last 5 that will be invited to Amsterdam and receive prizes between EUR 100.000 and 500.000.
Grønt sprøytemiddel-alternativ kåret til Norges beste gründer-idé
Denne uken ble Soil Steam kåret til Norges beste og grønneste gründere i Local EAT Award 2017. Jorddampmaskinen deres skal revolusjonere ugressbekjempelse i jordbruk verden rundt.