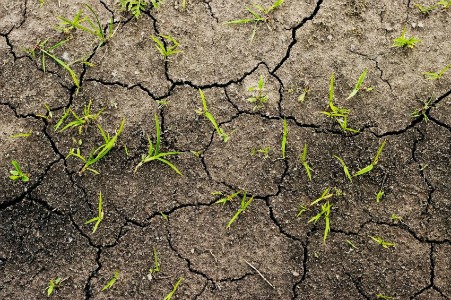 The world will run out of fertile soil in 60 years.
Maybe you had to read that sentence twice? It sounds dramatic, but the truth is that, if the world continues to waste soil at the same pace as in the last 50 years, scientists believe that we will completely run out of soil. In only 60 years. Ten years from now – although hopefully earlier – we will be having the same discussions around the need for fertile soil as we are having today about CO2 emissions.
In the last 20 years, all around the world we have become more and more concerned about invasive alien species (IAS), which are animals or plants that are introduced to environments to which they don't naturally belong. In such cases, they often end up having few or no natural enemies. Without enemies, IAS populations may grow dramatically, eradicating the native species living there, which in turn may cause enormous problems and may be impossible to reverse. Therefore, authorities all around the world are determined to fight this spread.
In Norway, there are 130 IASs categorized as highly damaging. Of these 130 species, 70 are plants. When soil containing these 70 plants (or their seeds) is found at construction sites, the authorities have decided that it must be sent to landfill, meaning the soil is wasted. For many years, this has been the solution. This is not sustainable!
This problem can be solved by using steam, and SSI has been working on a machine for this very purpose since 2018. In 2019, we received funds from the Research Council of Norway of almost NOK 9 million to do research around these topics. Now we know that steam and time is all we need to fight these IASs.
It is possible to prevent loss of soil. One of the obvious things to do is to stop sending soil to landfill. For that, we need technology that removes all IASs from the soil. Our Soilsteam S20 machine, currently under long-term testing, sterilizes the soil and makes it possible to reuse it, instead of sending it to landfill. A smaller machine – the Soilsteam S30 – is expected to be ready for testing next summer. Large-scale scientific experiments are now being executed to research and document the effects of steam on IASs, as well as on harmful pathogens. The research is being carried out by NIBIO, in close cooperation with some of Norway's largest entrepreneurs, recovery and waste management companies, and leading vegetable packers.
It is a great pleasure for us to continue to work with these dedicated people and organizations, to ensure that we stop degrading one of the world's most valuable assets: the soil.
These pictures were taken at the SSI testing facility next to NIBIO, in Ås.