Wow. This is a big milestone in the Soil Steam history. We have been working closely with Ph. D. Steven Fennimore from UC Davis and many important nurseries and berry producers in California since 2017. After Hans Kristian (our CEO) was visiting California and traveled around there for 10 days in February this year, there have been many teams meetings internally and also with different stakeholders in the USA. Now the decision is taken and we are going to establish our own Soil Steam Inc in Salinas, California.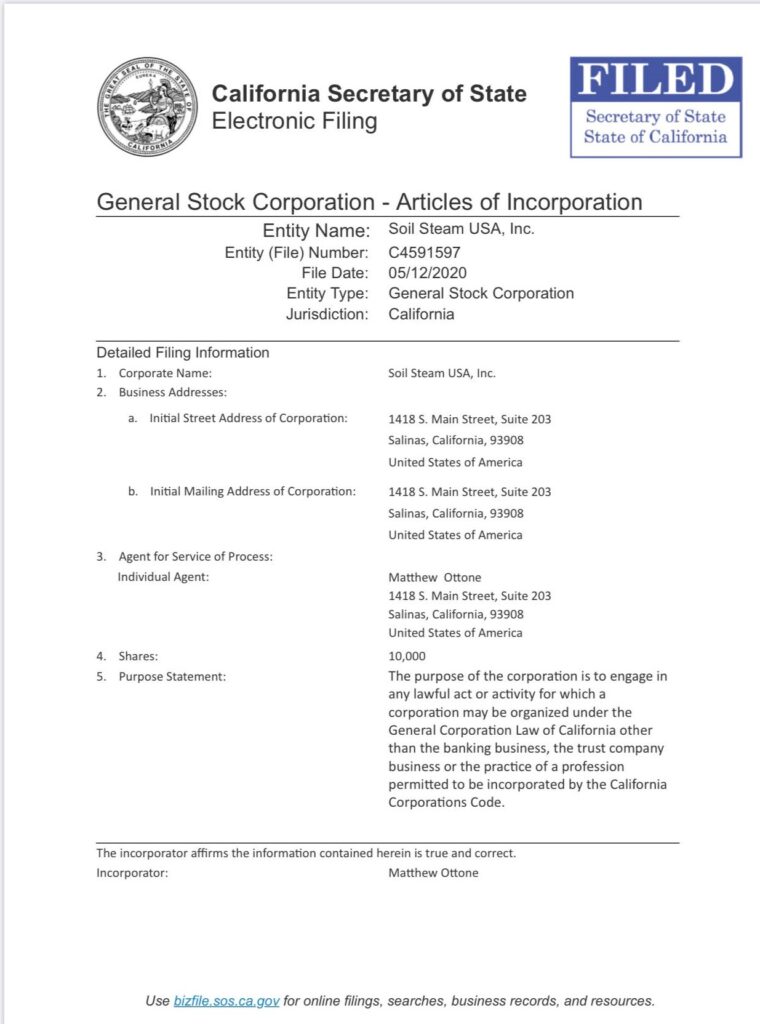 We have planned for a demonstration in California together with the University and many of the biggest growers in the USA in August 2020. The Corona situation was threatening this demonstration and we had to decide what we wanted to do. The board of our company was very clear that we had to do all preparations we needed in order to ensure that things will move smoothly during these trials. This means that we have to prepare for the possibility that we not will be able to enter the USA in August when the testing will start. Now we are opening up our own office here and are in the process of hiring a country manager and are looking for 2 operators for our machines.
This is not the typical Norwegian model for growth, but we are sure that this is the right thing to do. California is maybe the most fertile agricultural region in the world. With all the interest we have here it would be wrong not to establish here. Soil Steam International should off course be represented here.