The year 2022 has been very eventful for Soil Steam. We are well on our way to becoming a world-leading company in the use of steam to combat soil pests. Our steaming process offers two important benefits.
Soil steaming makes it possible to care for and recycle topsoil.
Soil steaming removes pests from the soil without the use of chemicals.
We feel confident that the world needs an alternative, chemical-free way to kill unwanted weeds and harmful organisms in soil. All macro trends point in the same direction. The first draft of a new soil law in the EU will be published in 2023. Topsoil should not be taken for granted, and it is rising higher and higher on the agenda. Topsoil supports 90% of our food production. For far too long, we've taken it for granted. Now the warning lights are flashing, and the world is taking topsoil seriously.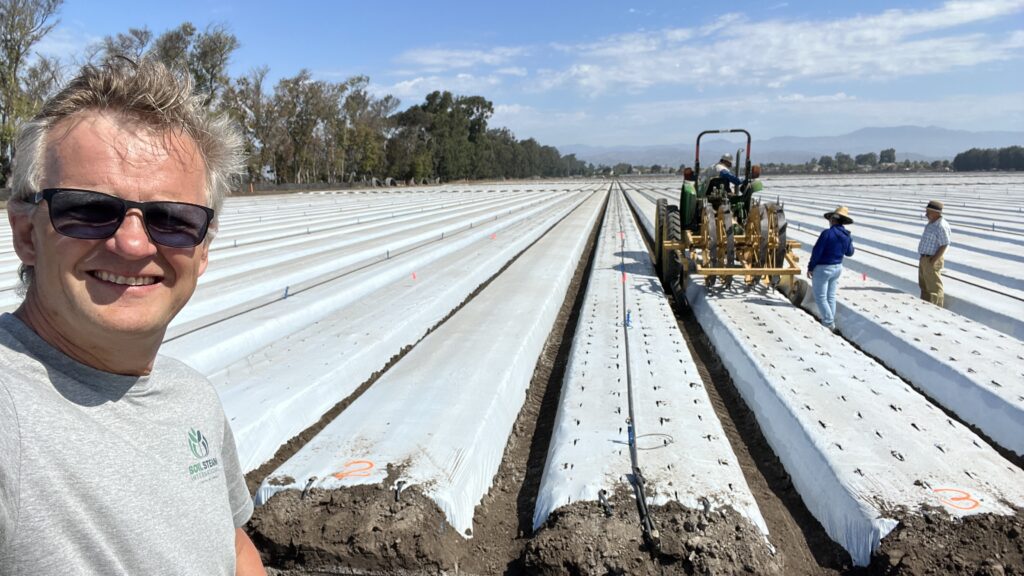 We have tested our equipment in cooperation with partners in Norway, Spain, and the USA. The reality we face is dramatic. The authorities want to reduce the agricultural use of chemicals, but farmers have become dependent on these products. On top of that, the world needs to significantly increase food production to feed an ever-growing population. How can it be possible to satisfy all these needs at the same time? No one has yet discovered a definitive answer, but it's probably reachable by taking many small steps. Two of these steps are taking care of the topsoil and making sure that it is of the highest possible quality. We know that Soil Steam can play an important role in this area.
From concept to testing in 2022
We have built an impressive robot that we called FieldSaver. This is a machine that combines our expertise in steam and biology with modern robotic technology. It is the first machine in the world to offer precision steaming. This means that we only use steam exactly where the plants or vegetables will stand. In this way, we reduce energy consumption and cost by up to 75% and increase speed accordingly. An important question is whether steaming of limited areas is sufficient. We've tested that out. Precision steaming has been tried out with some of the leading fruit and vegetable producers in the world – and it works! Now we are working on further adaptations to produce the best possible machine for precision steaming. The potential is huge!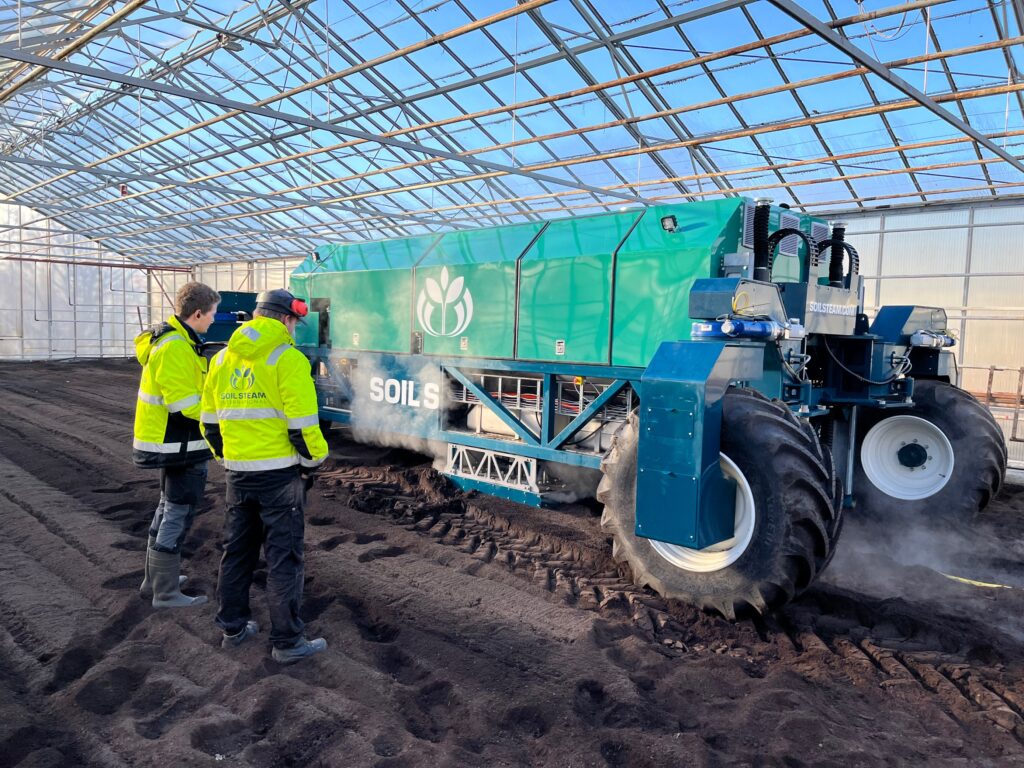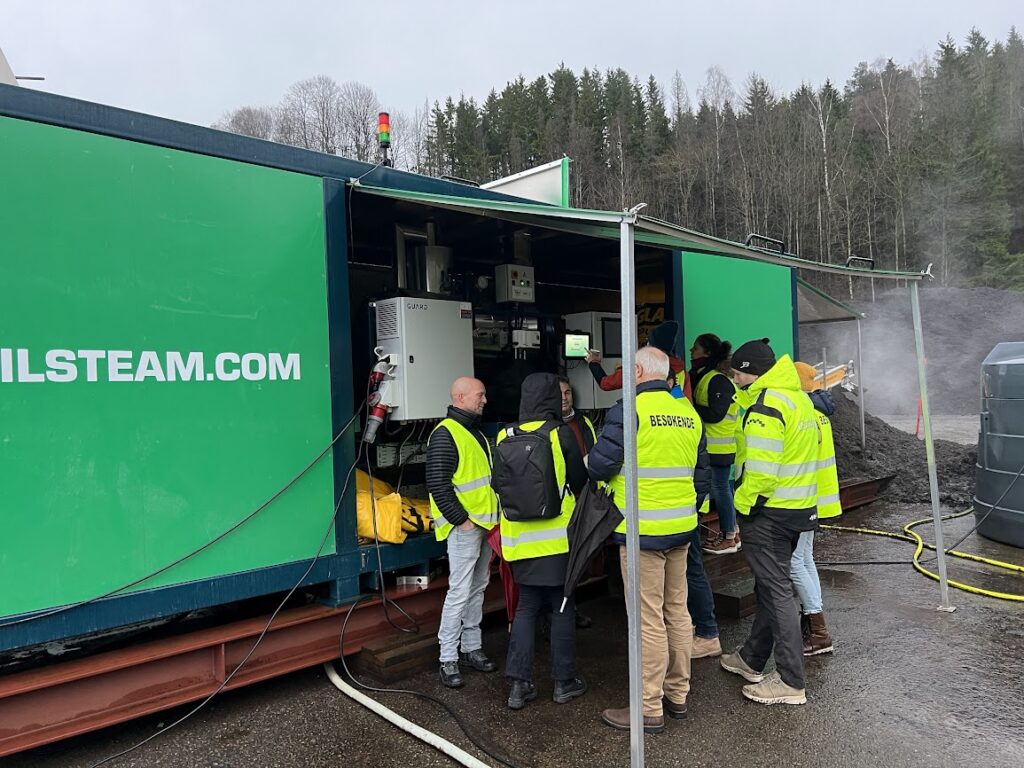 In 2022 our SoilSaver went through long-term testing. First, it was tested for three months right outside our warehouse. Now, for the past four months, it has been tested in the field by our partner Lindum. The results of the long-term testing are so good that we decided to start a series production of the machine. The first machines have been sold to Envir and are currently under production. This is a huge milestone in Soil Steam's history!
The SoilSaver is also important from an environmental perspective. The machines Soil Steam will deliver in 2023 will have the capacity to process 20 tons of soil per hour. This means that each machine can process up to 50,000 tons of soil a year. That's the equivalent of 2,500 truckloads! The landfill is the only alternative for the soil that our machines can now process. Landfilling of soil involves a lot of heavy transport and takes that soil out of the cycle. This is not sustainable given that it takes more than 500 years for nature to make one centimeter of new topsoil. Our machines will be able to prevent enormous amounts of valuable soil from ending up in the cemetery. It is with good reason that we call the machine SoilSaver.
Thank you to everyone who made a difference in 2022
We need to say a little about the market and the situation in the world as well. The turmoil in the world has affected many sectors by causing delays in the deliveries of products and parts. It has also affected us but to a small extent. Here, our skilled employees should be praised for good planning and follow-up. We are also thankful for everyone who has helped us during this period of turbulence in the financial markets. Many start-ups have a very difficult time raising capital in today's market. We are very pleased to have a strong board of directors and predictable, long-term investors cheering us on. We are proud to have just finished raising capital of NOK 40 million without the help of financial brokerage. This both shows great trust from our owners and demonstrates that we are a strong organization worthy of that trust.
HOWEVER, there's one group we really are dependent on: our employees. Without them, SoilSteam would be nothing. Our employees are the heart and lungs of our company. In a startup, you must be able to put on several hats and go the extra mile every time it's needed. All the employees take on everything they are asked to and are willing to go above and beyond. You, the heart of the Soil Steam family, are the reason why SoilSteam will have a role in taking care of the world's topsoil. Thank you so much! You guys are making a difference. Merry Christmas and Happy New Year to all. Let us hope for peace in the world next year and for soil to be high on the agenda.